Our obligations with regard to environmental protection
In our work, Mugler Masterpack is guided by the ideals of an environmentally-friendly production. As a producing company, we are aware that we are able to play an active role in influencing the impact on the environment. For this reason, the existing legal obligations are strictly observed at our sites in Crimmitschau and Wüstenbrand. This process is implemented with the inclusion of all employees.
An active environmental policy and the appropriate social responsibility are elements of our company philosophy. With the resulting obligation to ensure continued improvements in our environmental performance and the implementation of appropriate environmental aims, we underline our support for an environmentally just and sustainable production.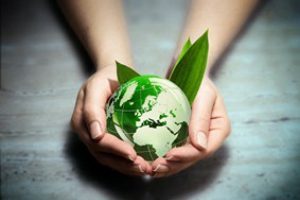 All processes and procedures are regularly subject to "good practices of non-hazardous production". Our procedures, in particular, correspond to the current state of the art and technology with regard to the environment. In addition, we also pay special attention to ensure that our external partners are certified as environmentally-friendly disposal companies with regard to the disposal of waste.
These topics may also be of interest to you